Discover insightful blogs, informative articles and upcoming events.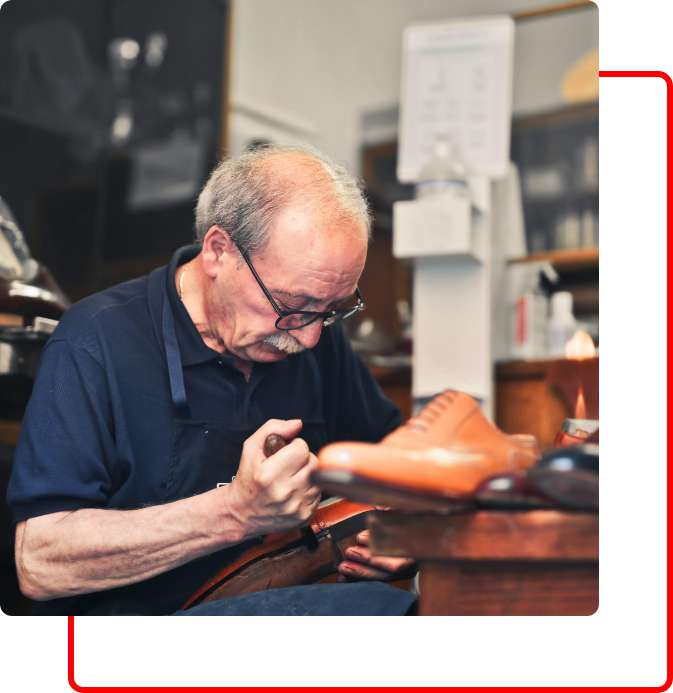 Crafting a shoe is a true art form that requires skill, precision, and passion. At BSM India, we understand the complexities involved in creating a masterpiece that not only looks stunning but also provides comfort and durability.
From selecting the finest materials to shaping and stitching each component with meticulous attention to detail, every step in the shoemaking process is a testament to the craftsmanship that goes into our products.
Our skilled artisans, with yea... Read more


What is the life of the machine?
Machine life can vary depending on how often it is used, and how well it is maintained. Basic consumable parts may need to be replaced periodically to ensure the machine operates optimally.
However, in general, most machines will have an operational life span of around 8 to 10 years before they begin to break down or become outdated.
What is the warranty period for your machines?
We offer a one-year service warranty on all our machines, which covers any manufacturing defects. Please note that any damages caused by mishandling or neglect will not be covered under the warranty and will be chargeable. If you have any further questions regarding our warranty policy, please feel free to contact our customer support team.
Can I see a demo of the machine before I buy it?
Absolutely. We understand that purchasing a machine is a significant investment, and we want to make sure you are fully satisfied with your purchase. We can arrange a demonstration of the machine at our facility, where you can see it in action and get a firsthand experience of its functionality. This will help you make an informed decision and ensure that the machine meets your specific requirements. Please get in touch with our sales team to schedule a demo at a time that is convenient for you.
Do you provide installation and training services?
Yes, we provide installation and training services for all our machines. For smaller machines, we offer online installation and training services, while for bigger heavy machinery, our technicians will visit your facility to provide on-site installation and training.
What is the lead time for delivery of the machines?
The lead time for delivery of the machines will depend on the type of machine and the location of the customer. For orders in Delhi NCR, we strive to deliver the machine within 48 hours. For orders outside Delhi NCR, the delivery time will depend on the location and the preferred mode of transport. We will provide an estimated delivery time when you place your order.
What kind of safety features do your machines have?
Our machines are designed with safety as a top priority. They come equipped with safety features such as emergency stop buttons, safety guards, and sensors to prevent accidents.
Do you offer technical support post warranty?
Yes, we offer technical support to our customers even after the warranty period has expired. However, post-warranty, our services will be chargeable, and all spare parts will be available with us. Our team of technicians is available to provide support and guidance to ensure that the machine is functioning at its best.
Do you provide financing/loan facility?
Yes, we offer financing and loan facilities to our customers. To learn more about our financing options and find the best solution that meets your needs, please get in touch with our team. You can write us at support@bsmindia.com. We will be happy to assist you in anyway we can.
Plot No. 64, Mundka Industrial Area, Opp. Metro Pillar No. 583, Delhi-110041